Our Environmental Mission
Not all merino wool is created equal
Read the chronicle about our merino wool baselayer, written by Norrøna´s Director of Innovation and Sustainability, Brad Boren.
What many people are not aware of is that wool fiber itself does not make a product more sustainable. What makes Norrøna's wool base layer so special is the amount of work that is required upfront every year during the shearing season.
It took us over five years to develop and ensure that the quality of our products was second to none. We wanted to start with the most comfortable wool we could afford, so even those of us that scratch just thinking about wool could enjoy the advantages that this wool fiber provides.
After significant research, we found that the thickness of the wool should not be more than 17,5 micron. The thinner the diameter of the wool fiber, the small the number and the softer the fiber. So, we developed this incredible soft base layer made out of 100% 17,5 micron New Merino/ZQ certified muesling free merino wool.
However, I have used 17,5 micron wool before that felt nice when I put it on but itched after sweating. The reason for this is the micron level that is quoted on wool product is an average, not the actual micron used. So,17,5 micron could potentially start at 16,5 micron and go up to 18,5 micron. The 18,5 may create irritation to sensitive wearers. Therefore, we decided together with our supplier to narrow the wool allowed.
This meant Instead of buying the wool at auction as most wool is, we bought it before it left the control of the farm and painstakingly tested each batch to ensure the fiber was not above 17,5 or below 17,00. The average is actually closer to 17,2 micron rather than 17,5 in our wool base layer. We then ensured the quality of the wool by only using wool that guaranteed the animals were provided the five freedoms. Today all our wool base layers meet or exceed the RWS (Responsible Wool Standard requirements.)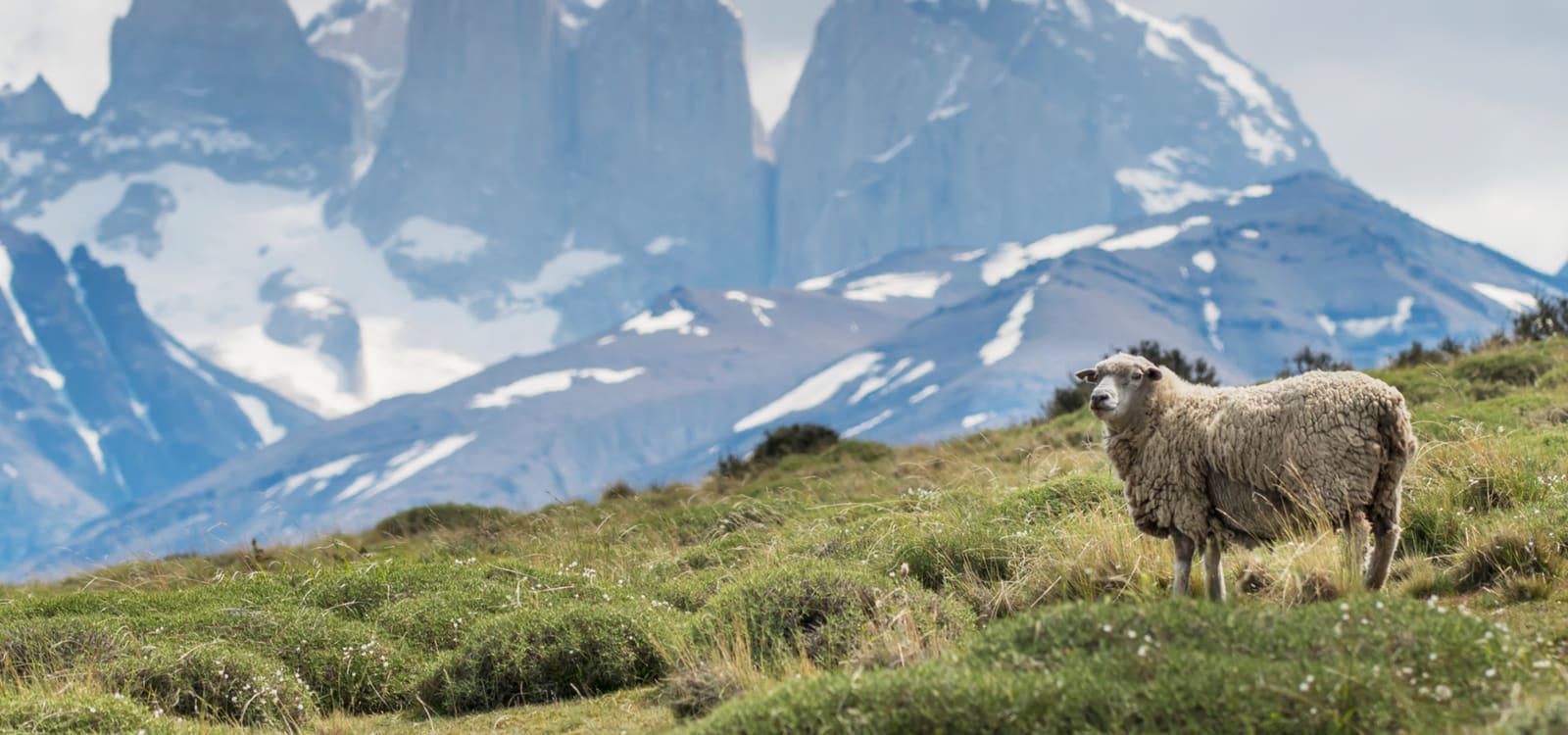 Our Development
Once we were satisfied with the quality of the wool and spent around a year of field testing it. At first, we believed we had the perfect material but after many months of heavy use, one of our product developers came back to the office with a hole in his baselayer. After apologizing for destroying the sample, we researched further, and two weeks later, one of our mountain guide testers also came back with a hole. So, the entire project went full stop, and we went back to our supplier to try and find a solution. This was the best base layer we have ever used by it wasn't strong enough to sell. The solution was taking a fine 20 denier nylon yarn and wrapping the wool around it. By doing this we secured the material would not burst, it was stable while wearing and wouldn't shrink when sweating, and it provided extra give, so it was comfortable to wear.
When you touch our base layer, you will notice the smooth touch. This is due to the extra fine merino quality, and it also means there is less chance of feeling the wool itch. In addition, it makes it slide easier under fleece or shells instead of "grabbing" like most other wool base layers.
We spent two more years developing and testing patterns to make sure the fit worked well under all our other Norrøna products. We added a special wool/Lycra blend for the cuffs and pants hems to ensure they wouldn't be bulky or slide up unless you wanted them to. They fit nicely inside a boot or under a glove. Each product has gone through the same amount of development, washing and field testing to create a base layer that offers you the best quality, and the sheep a better life.
RWS
The reason we promote RWS as a minimum requirement is it means both the sheep and land are taken care of. Overgrazing, or not having enough water has an impact both on the land and on the welfare of the sheep. As with humans, the hair of sheep is affected by their health and stress levels. A sheep that is treated well has good grazing and water, can act naturally, is not stressed and has protection from the elements will produce more consistent and healthier wool. If a sheep does not have these things, no matter what micron it is, there is a significant risk of weak sections which can cause breakage and ends which can itch. In addition to ensuring sheep growers are doing the right thing, RWS helps maintain the quality of the wool.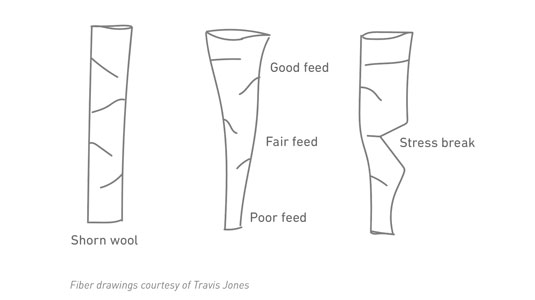 Before you buy your next base layer, check which 3rd party certification it has to make sure the sheep are treated well and that the quality of the wool is consistent.
We invite you to try our wool base layer, and we always look forward to your feedback so we can continuously improve our quality, function, design, and sustainability.
Welcome to nature
Brad Boren