The mindset of a skier, summer edition.
Have you ever looked upon a green, summery mountain, and wondered how amazing it would look covered in snow? Have you ever been to the gym, lifting weights and catch all of yourself thinking about how the exercise is so similar to a ski turn?
Me too.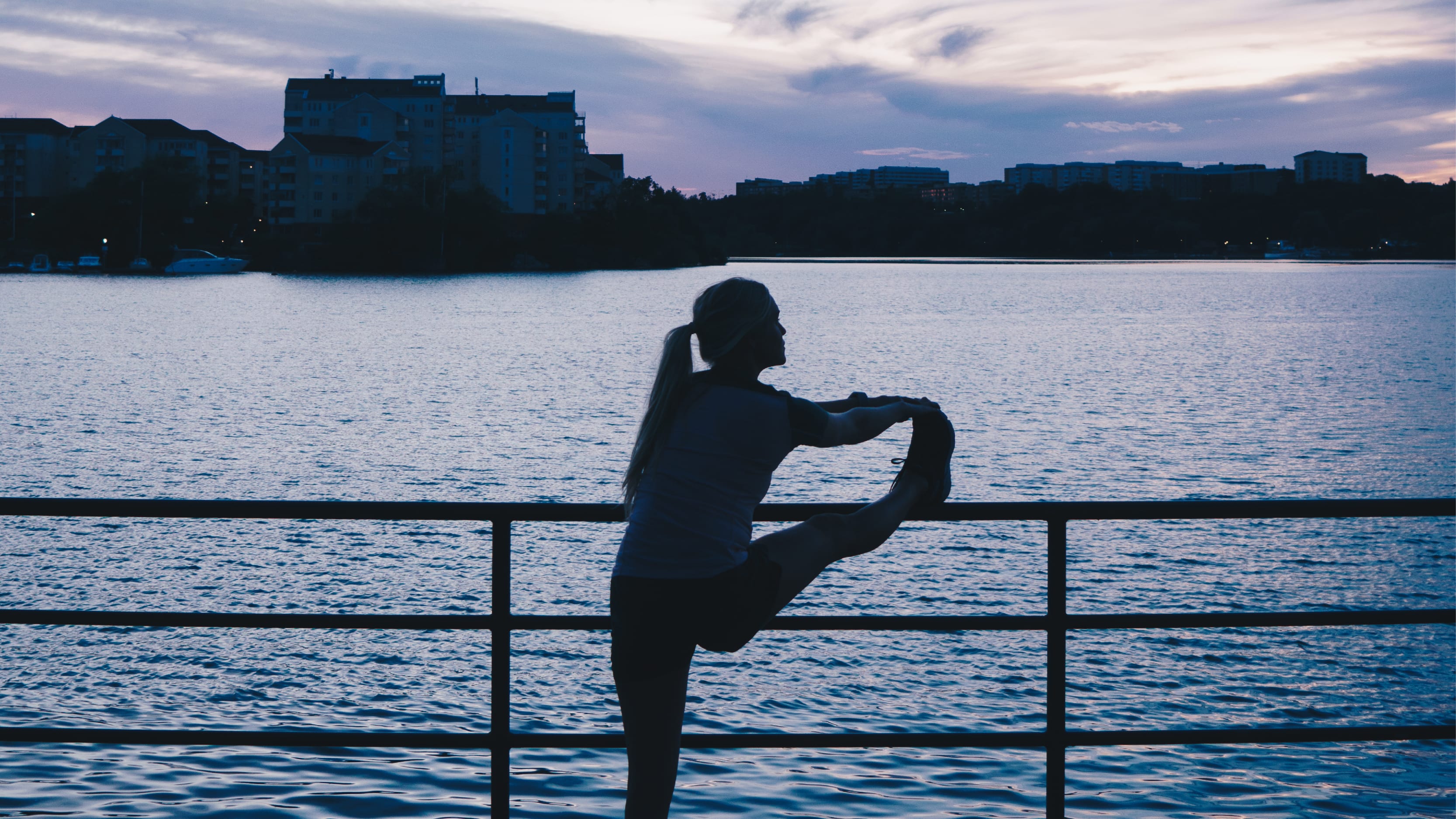 A common characteristic among us inter-sport athletes is that we all are fluctuating between being stoked for summer and the sudden longing for ice-cold days up on a mountain - it is (almost) unbearable. Instead of seeing this longing as an extremely tough part of life, using that drive and happiness of skiing through the summer makes all the difference.
Summer is the time where you have the opportunity to prepare your body for a new winter, let your legs get an extra stretch session and build up that strength so you can shred even harder the upcoming season. See summer as your opportunity to build yourself up, evolve, and take care of the most critical equipment of the ski season: your body.
I will share my two favorite workouts that you can do at home, on vacation, in a park or wherever you feel most motivated to build yourself up for deep powder turns, long tours, or a day on the slopes. I have tested, refined, and created two straightforward workouts that I do whenever I don't want to go to a gym, have limited space like hotel rooms, summer cabins, a small apartment, or out on a sailboat.
Building up lactic acid is quite common while skiing, and being able to handle it mentally as well as teaching the muscles how to cope with it, will most likely improve your skiing. That's just what this first workout does, and that's the reason why I like this particular workout so much. It's a two-exercise-only workout, which might sound easy, but those legs will have to work. They will feel the burn throughout the whole workout, which reminds me of long days on the mountain.
It consists of regular lunges and sitting against a wall in 90 degrees on an imaginative chair.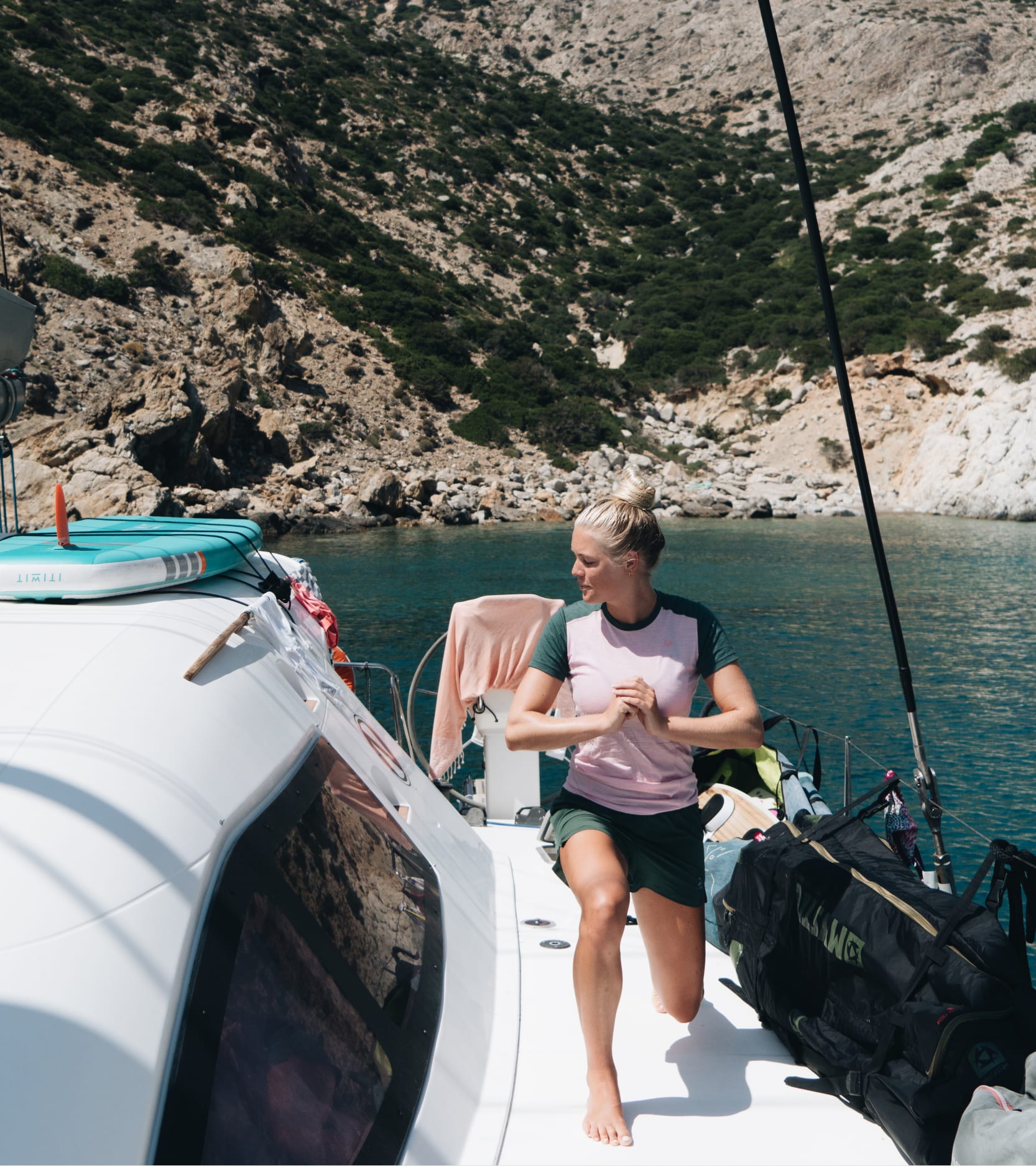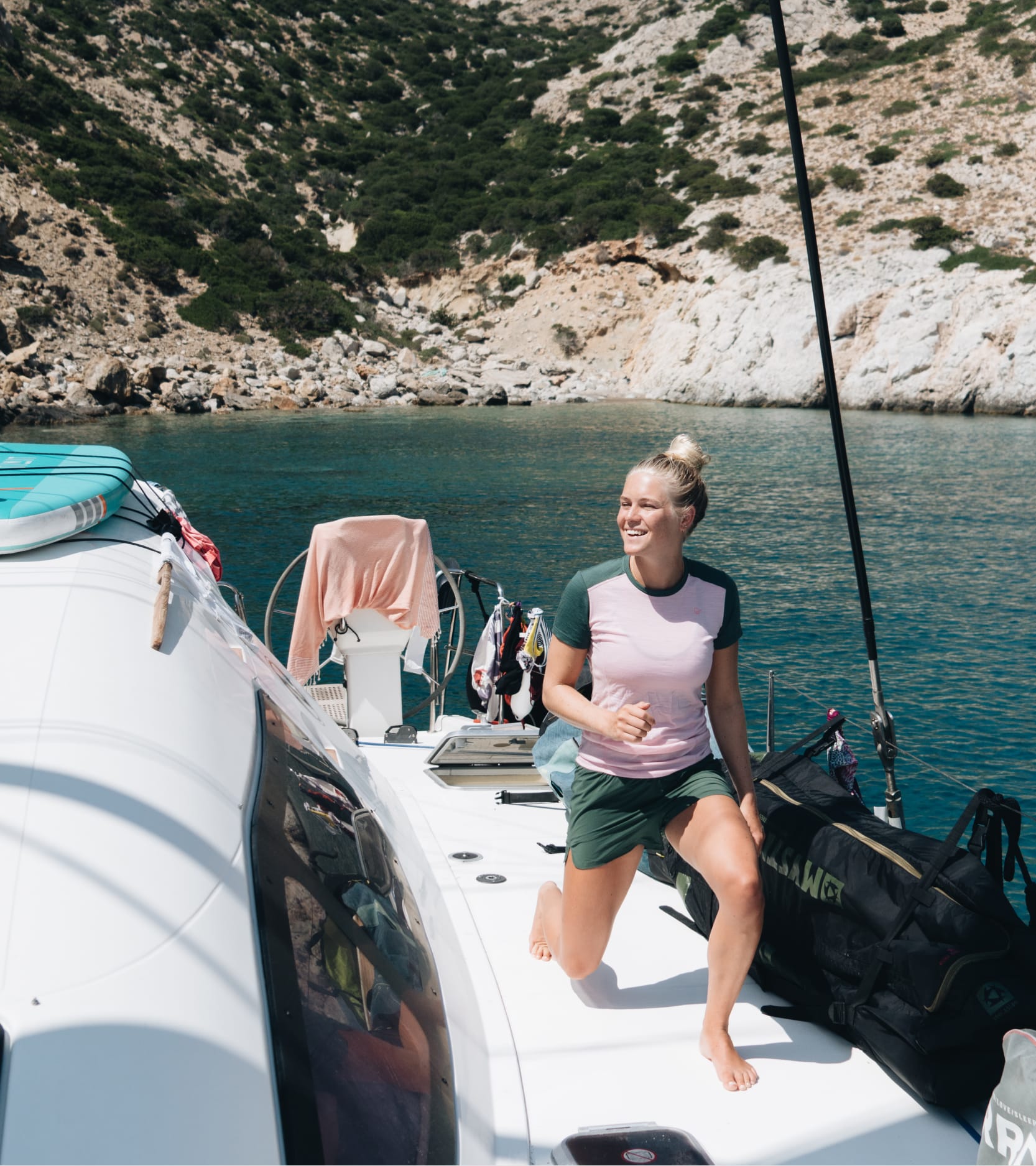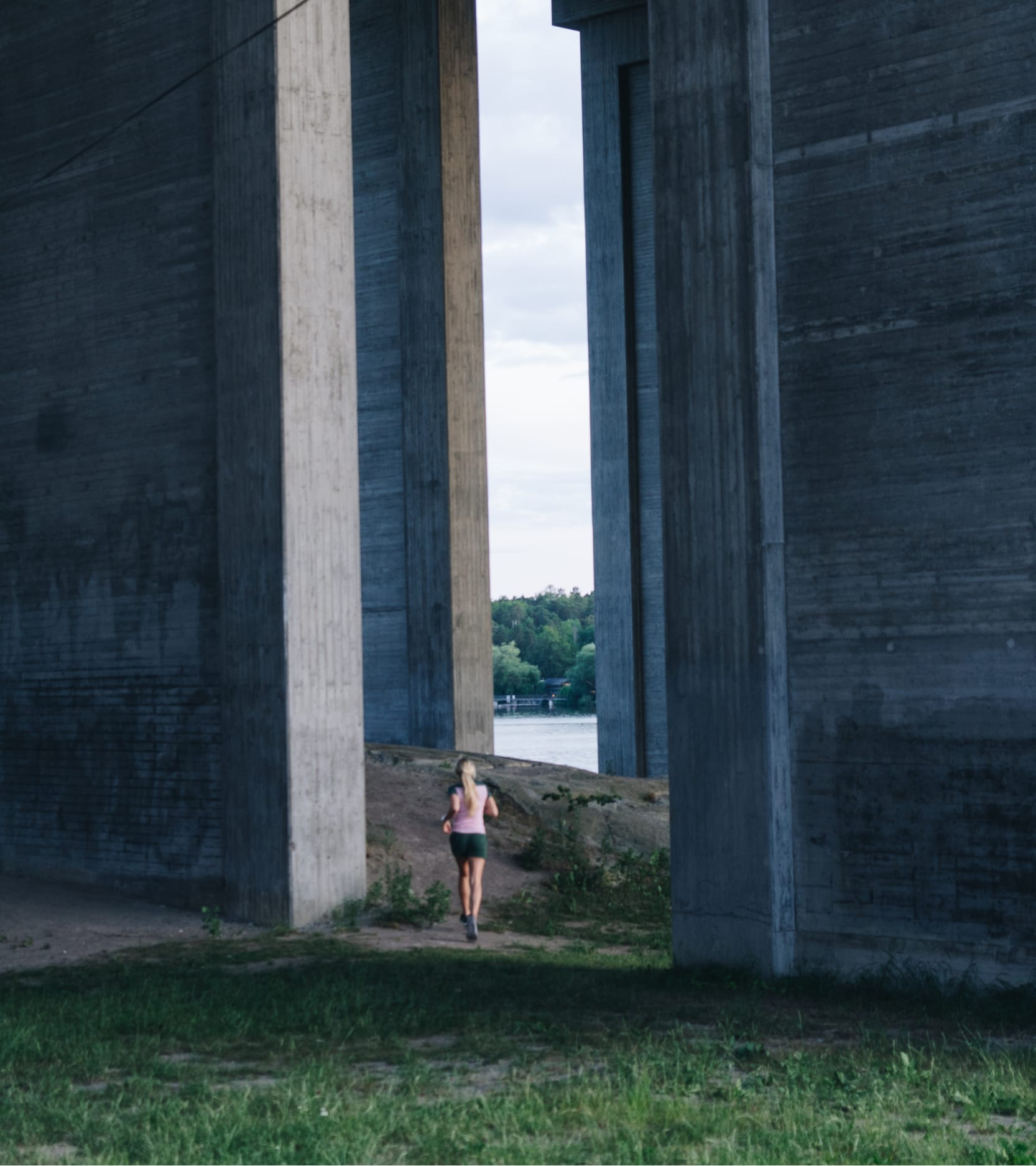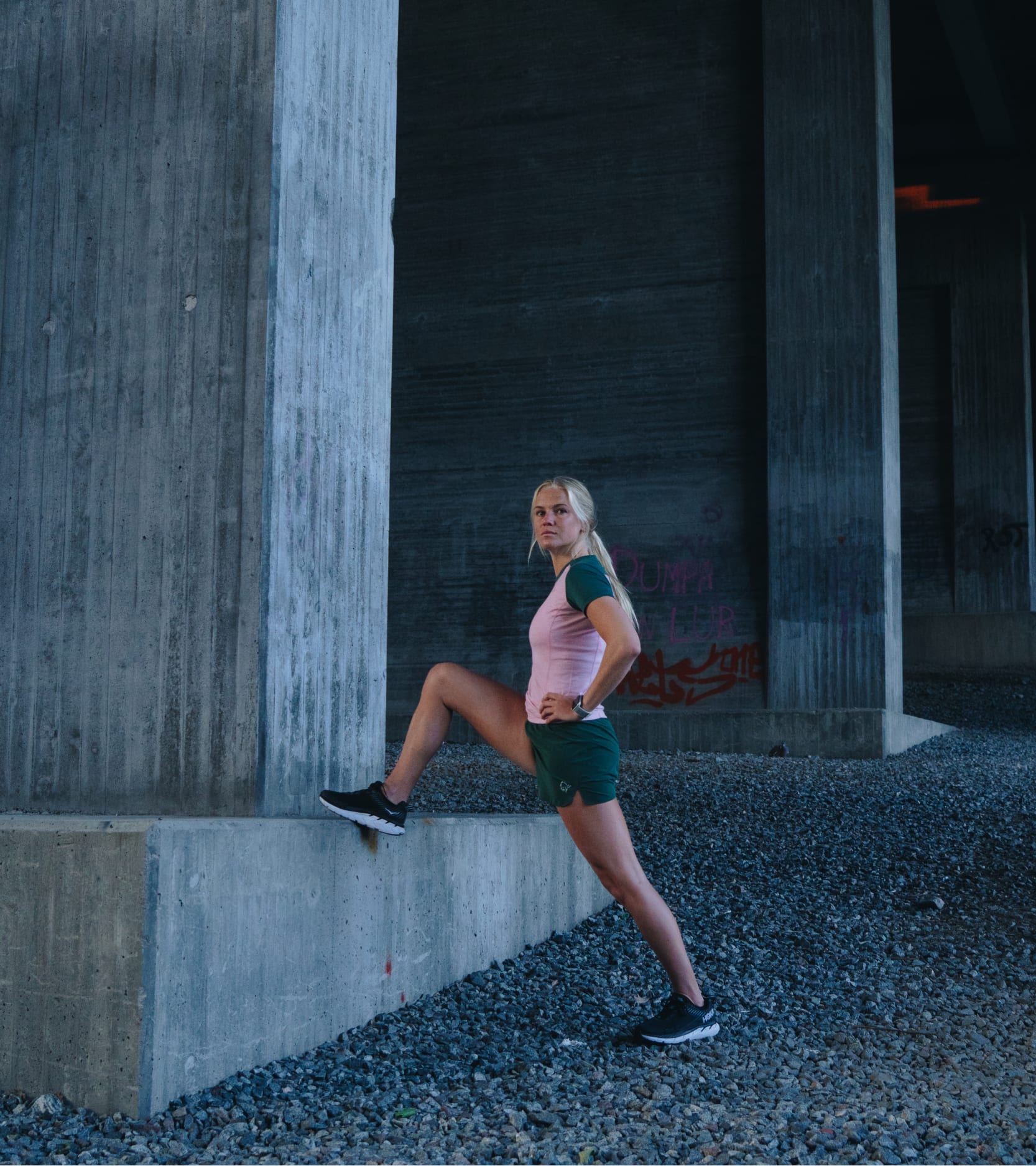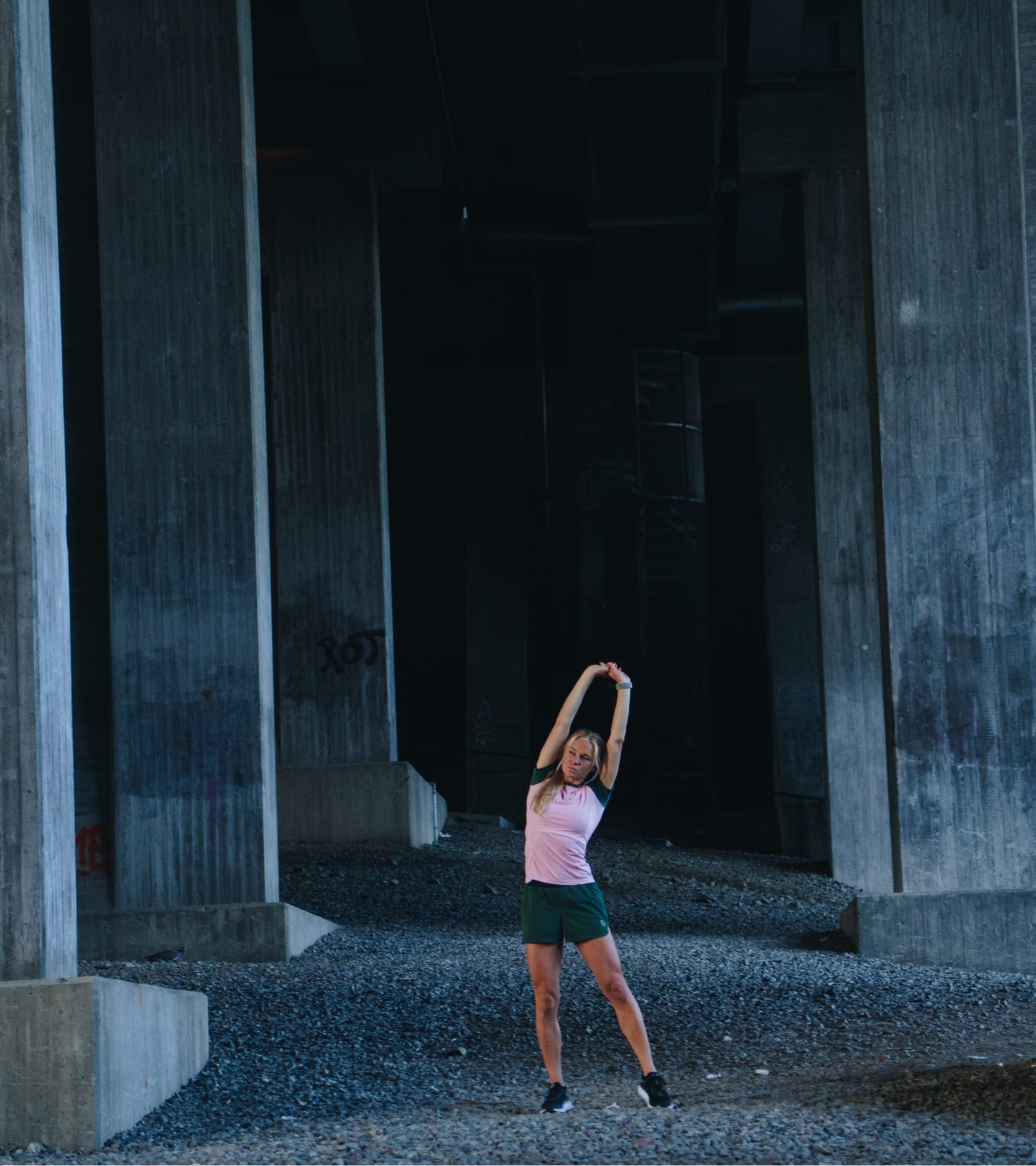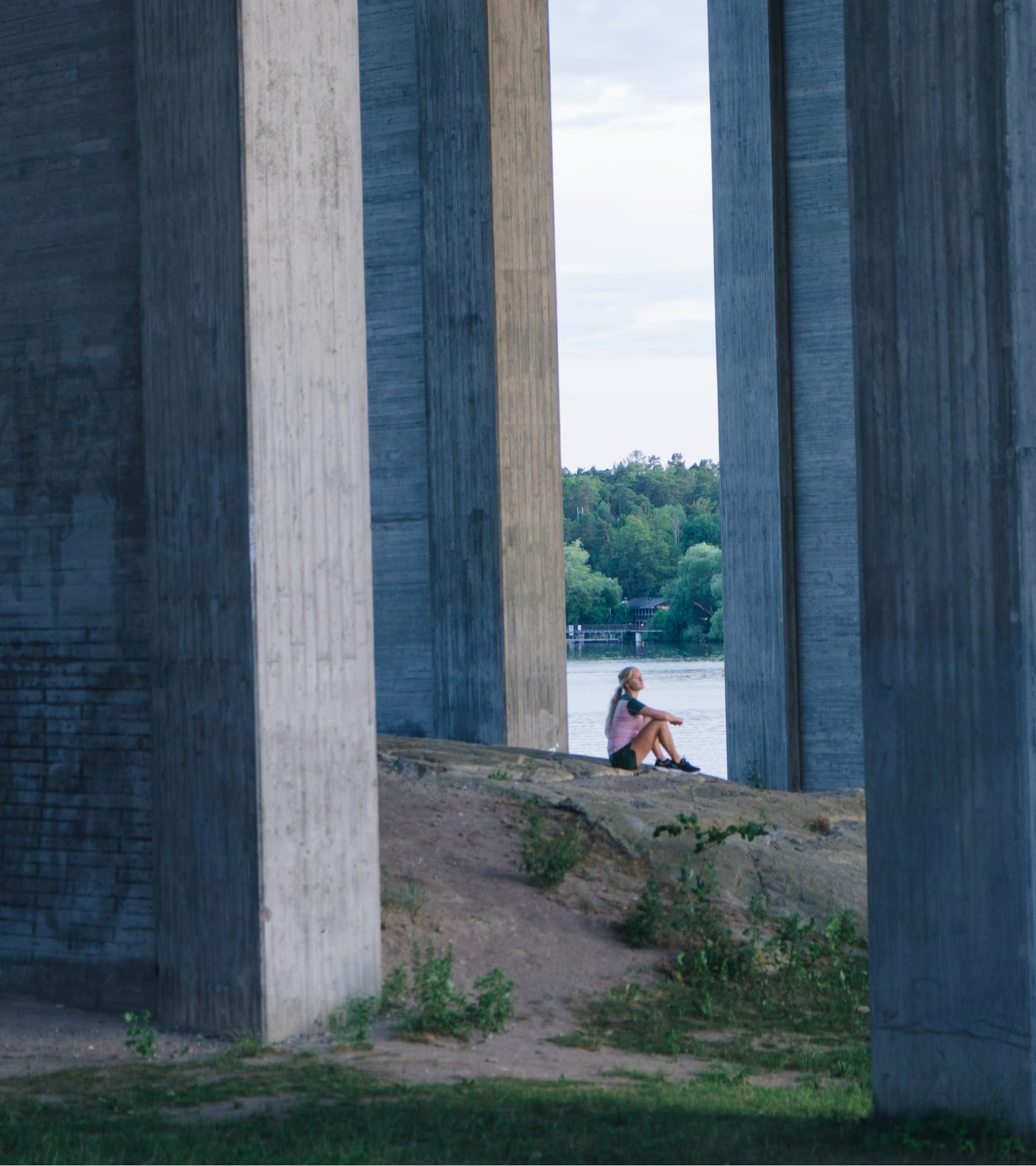 TRAIN THE MIND
When it starts to burn, think about how you, in the upcoming season, will be able to take one more run in the deep powder, jump a little bit bigger, and feel stronger on that hike up to your favorite run. During every wall sit, I usually try to think about and imagine myself skiing different lines or slopes - this makes those 30 seconds pass a lot faster. And during every interval, I picture myself being so strong that no one can keep up with me on the slopes. Let it burn while keeping your mind busy thinking about the positive effects of the training.