Technische Baumwolle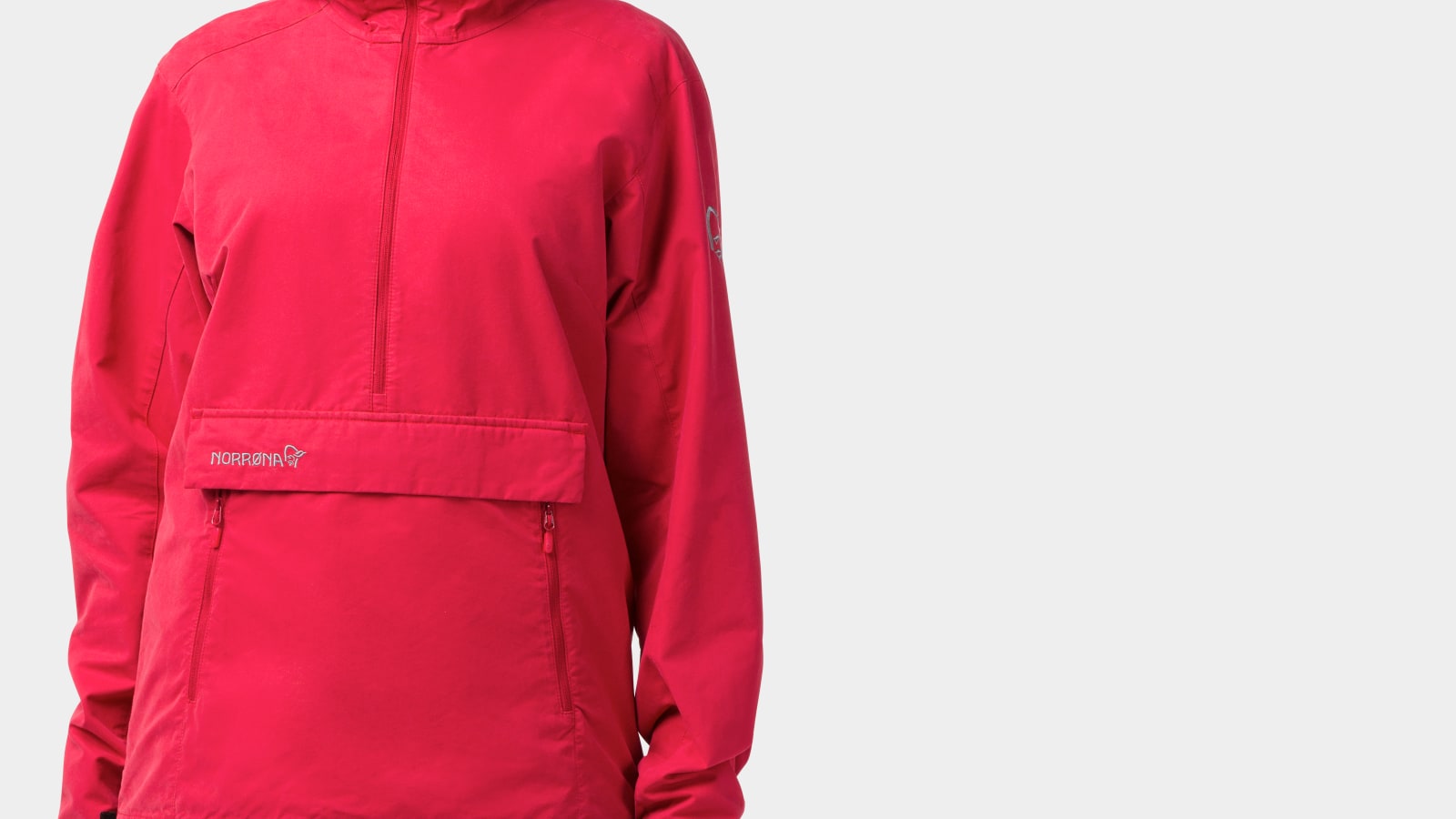 Washing

When washing Norrøna cotton clothing, the washing instructions must be followed. Usually, Norrøna cotton products are washed as follows:
Wash at 40 degrees inside-out. Normally, a cotton garment will shrink a small amount when it is washed for the first time up to 3%. Do not use a dryer. Can be ironed using medium heat. No bleach. Can be dry-cleaned.

IMPORTANT TO NOTE ABOUT COTTON:
Over time, normal wear and multiple washes will cause cotton products to lose some of its color. Compared to microfiber and GORE-TEX® products, they may look a bit worn out. Navy blue cotton products are the most likely to suffer from this effect. However, many people appreciate that their garment shows age with use like a favorite pair of jeans. By choosing other or lighter colors, the color fading will not be as great.

Water repellency

By re-impregnating cotton clothing, you receive the benefit of the product not picking up water and dirt as quickly as without the water repellent finish. The products do not become waterproof, but it will take longer for water to penetrate the product. Re-impregnating will also make the garments more suitable for winter use. Two types of waterproofing are available for cotton:

1. Liquid water repellent finish
2. Spray water repellent finish (find it here)

Liquid water repellent finish has the advantage that it is much easier to apply than spray water repellent finish. Spray re-impregnation makes a garment water-resistant only on the outside.

Spray water repellent finish is sprayed onto the dry and "newly-washed" garment. The water repellent finish should be allowed to sink in for 15-20 minutes. Excess water repellent finish is to be wiped off with a damp cloth. Dry the garment using warmth, for example machine drying. Spray products provide good water-resistance and are quick to use, but are not so easy to apply evenly over the garment.

For liquid water repellent finish that is to be used in the washing machine, put the finish directly into the machine's detergent receptacle (be sure all remaining soap has been removed) Wash the garment in the usual way, but don't use soap or a fabric softener. Dry the garment, preferably by machine dryer. Iron the garment when it is dry. Liquid water repellent finish is simple to use. In addition to requiring only one waterproofing process. It delivers a good result both right after the re-impregnation and after three washes.