Bitihorn marks the entrance to this realm. The mountain stands there like a watchtower from the Middle Ages. Boeck and Keilhau walked past Bitihorn and along the north shore of Bygdin Lake before their first ascent of Falketind (Elevation : 2 067 meters). Jotunheimen's poet, Aasmund Olavsson Vinje, also headed for Bygdin on his summer hikes. And British mountain climber William Cecil Slingsby walked past Bitihorn and along Bygdin before his first ascents of the peaks Torfinnstindane, Galdeberg, Uranostind and later Store Skagastølstind.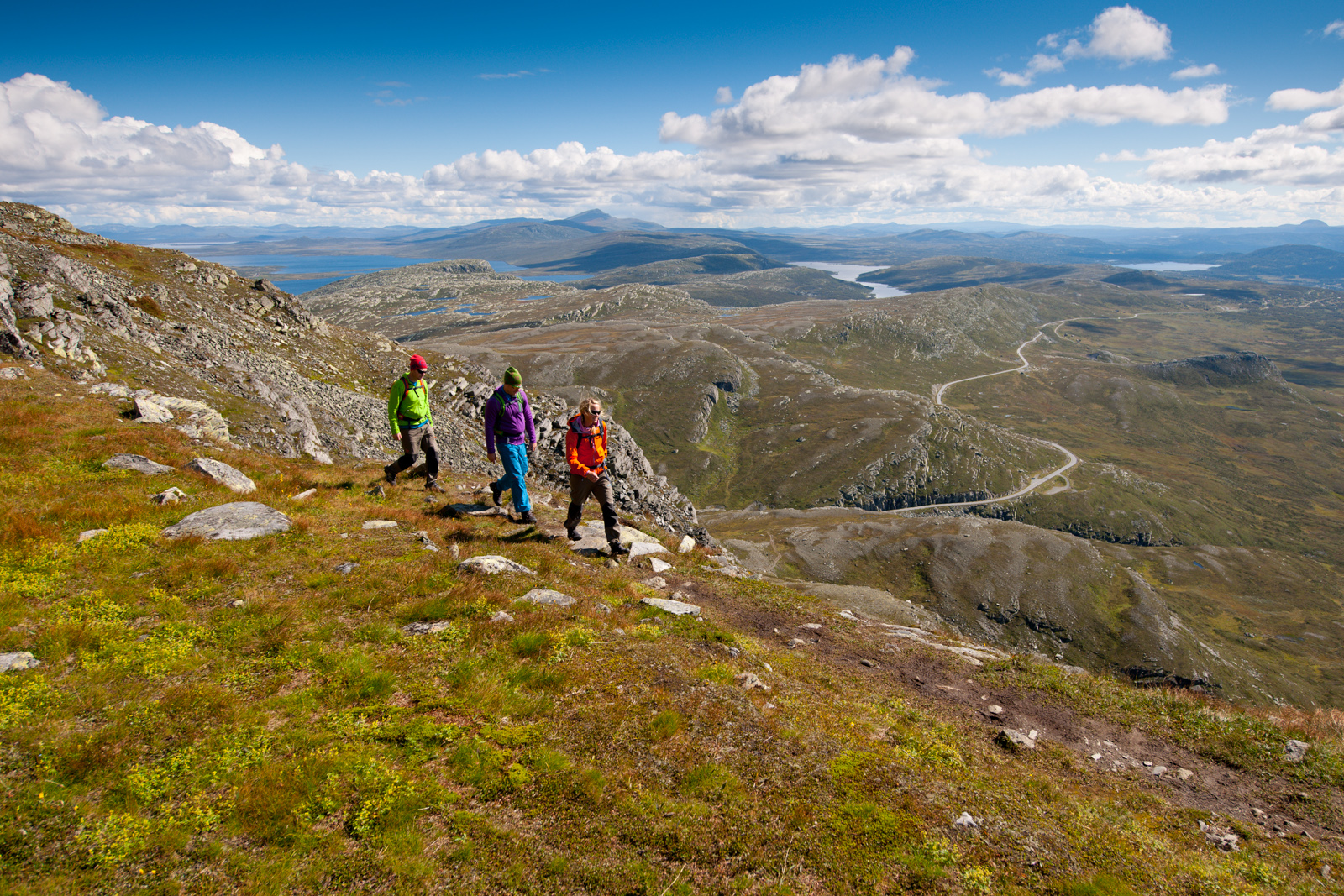 There are trails that are good for walking. There are trails that are good for cycling. And there are trails that are good for running. Bitihorn has trails in all those categories. Have you ever tried running in the mountains? Picking up the pace, thinking quickly through each move, unleashing power in every step? Have you ever had the feeling of floating across the terrain, hitting the groove, being at one with nature? There are many ways to describe freedom. Running through the mountains is one of the best ways.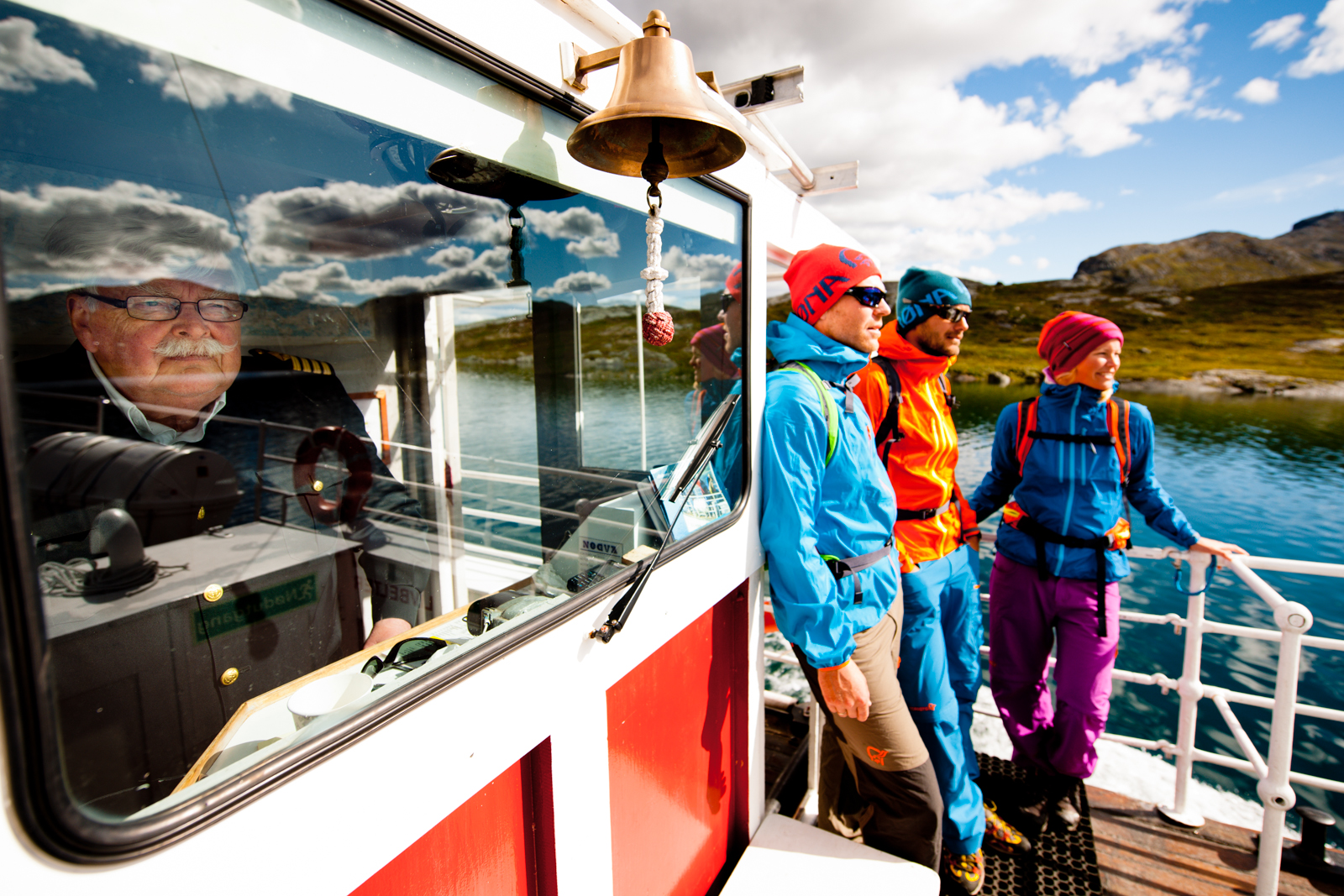 The captain aboard the vessel «Bitihorn», Karsten D. Myklebust, is not like other captains. He has sailed the seven seas. He has worked on polar vessels. He has been to almost every port on the planet. But now he is happiest aboard a ship from 1912, which faithfully sails back and forth on Bygdin Lake, right under the mountain that is the boat's namesake. Captain Myklebust likes to shake your hand when you come aboard. He might start singing an English sea shanty. But mainly, he smiles at you with his whole face. Captain Myklebust has Jotunheimen's biggest smile.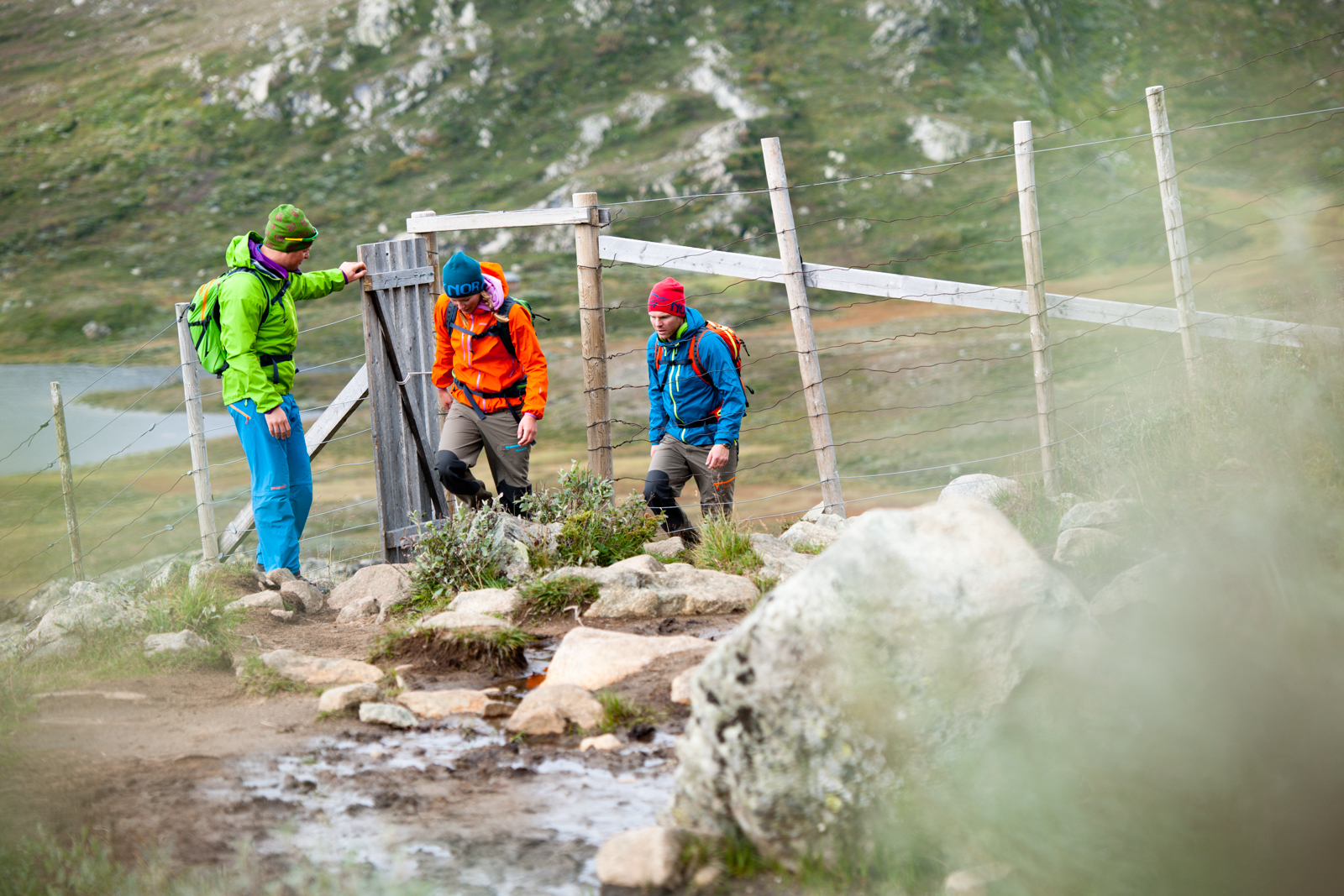 There has been motorized boat transport on Bygdin since 1905. But as early as 1879, a travel guidebook told mountain tourists that they could get a ride across the lake in a rowboat. That could take time : "If one encounters strong headwinds, one may end up spending the entire day on the water, or, it can come to pass, that one does not make it over at all". During the fall of 1904, crews tried to haul the first steamboat up to Bygdin on sleds. After a major snowstorm, the boat was left behind in a pass just under Bitihorn. The boat made it to Bygdin during the summer of 1905, and the pass, naturally, was named Båtskaret, or Boat Pass.
Facts
Welcome to Bitihorn, Norway

Where

Bitihorn (Elevation 1 607 meters) is a well-known landmark in the south-east
corner of the Jotunheimen mountains. The mountain is on the border between the municipalities of Vang and Øystre Slidre. The summit of Bitihorn marks the border between the two townships. National Highway 51 runs close to the east side of Bitihorn, just south of Valdresflye plateau. Beitostølen, one of Norway's best known mountain destinations, is right next to the mountain and offers a broad range of accommodations, restaurants, sporting goods stores, grocery stores and more.
Travel
Beitostølen is a little more than three hours by car from Oslo. The bus route Oslo-
Fagernes-Beitostølen takes a little longer. There are two flights a day from Oslo to the tiny Fagernes airport (a 30-minute flight). Then rent a car or take a bus for about 40 minutes to Beitostølen, which has a good view of Bitihorn. Follow Highway 51 for about 10 minutes and leave the car in the big parking lot at Lappecampen at the base of the mountain. From there, the climb up to the top has a vertical gain of 550 meters and takes one to 1.5 hours.
Accomodations

Cabins, apartments and hotel rooms are available for rent at Beitostølen.
Comprehensive information and prices can be found at www.beitostolen.com. You can also stay at the nearby lodge Bygdin Fjellhotell (www.bygdin.com), at the hostel Valdresflya Vandrerhjem (www.valdresflya-vandrerhjem.com), Norwegian Trekking Association lodge Gjendesheim (www.gjendesheim.no) or Torfinnsbu (www.ut.no/hytte/torfinnsbu). Or you can set up tent somewhere in the wilderness.
Activities
Bitihorn has easy and beautiful hikes. The area around Bitihorn and Beitostølen offers a large assortment of appealing day trips. What may be the best known hike in all of Norway, Besseggen, is nearby. The starting point for that trip is Gjendesheim lodge, a short drive over the Valdresflya
plateau from Beitostølen. Hike Besseggen to Memurubu, and take the boat back. Or take the boat to Memurubu in the morning, and walk back to Gjendesheim. The hike takes 6-8 hours. Trail running and single-track biking are also popular activities around Bitihorn. At Beitostølen, a variety of obstacle courses, trampolines and playgrounds are available for children. You can also take two unique "mountain cruises" with the boat "Bitihorn" over Bygdin lake to Torfinnsbu and Eidsbugarden or with the previously mentioned boat on Gjende, starting from Gjendesheim.
More info

www.beitostolen.com
www.ut.no
www.turistforeningen.no