Q : Why is climbing in the Lofoten Islands so fascinating?
A : "Because the Lofoten islands are so incredibly beautiful. And because the climbing is almost always nice while still letting you get some air under your wing. The combination is unbeatable.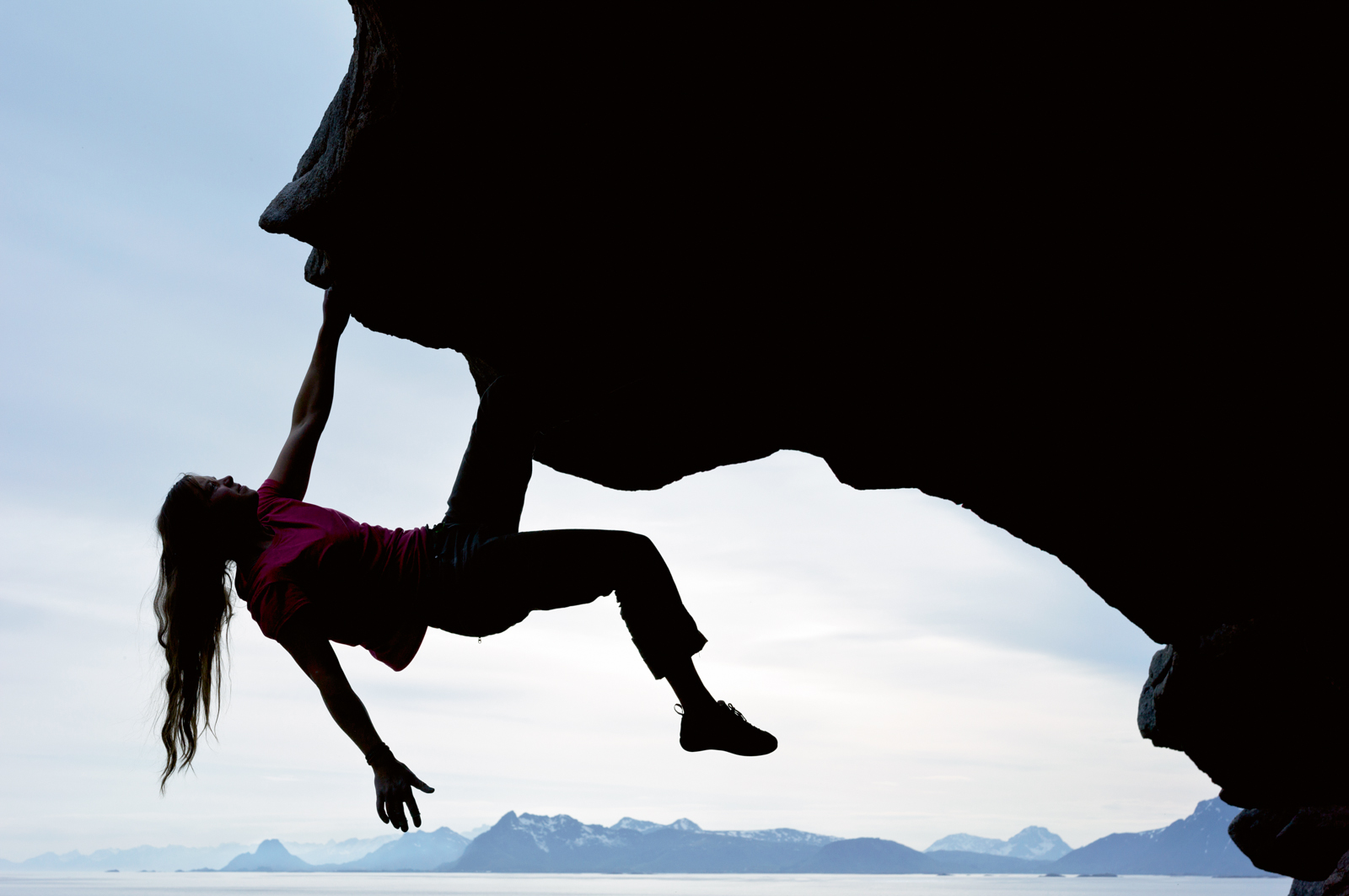 Q : What is your favorite place on the Lofotens?
A : "Impossible to choose. But one place has become a favorite because of summer memories : It's the crossroads where you take off for Henningsvær from the main road leading to (the village of) Å. That's the point where we are no longer just on the road but almost there."
Q : What is your favorite climbing route in the Lofotens?
A : "Without a doubt, Vestpillaren at Presten."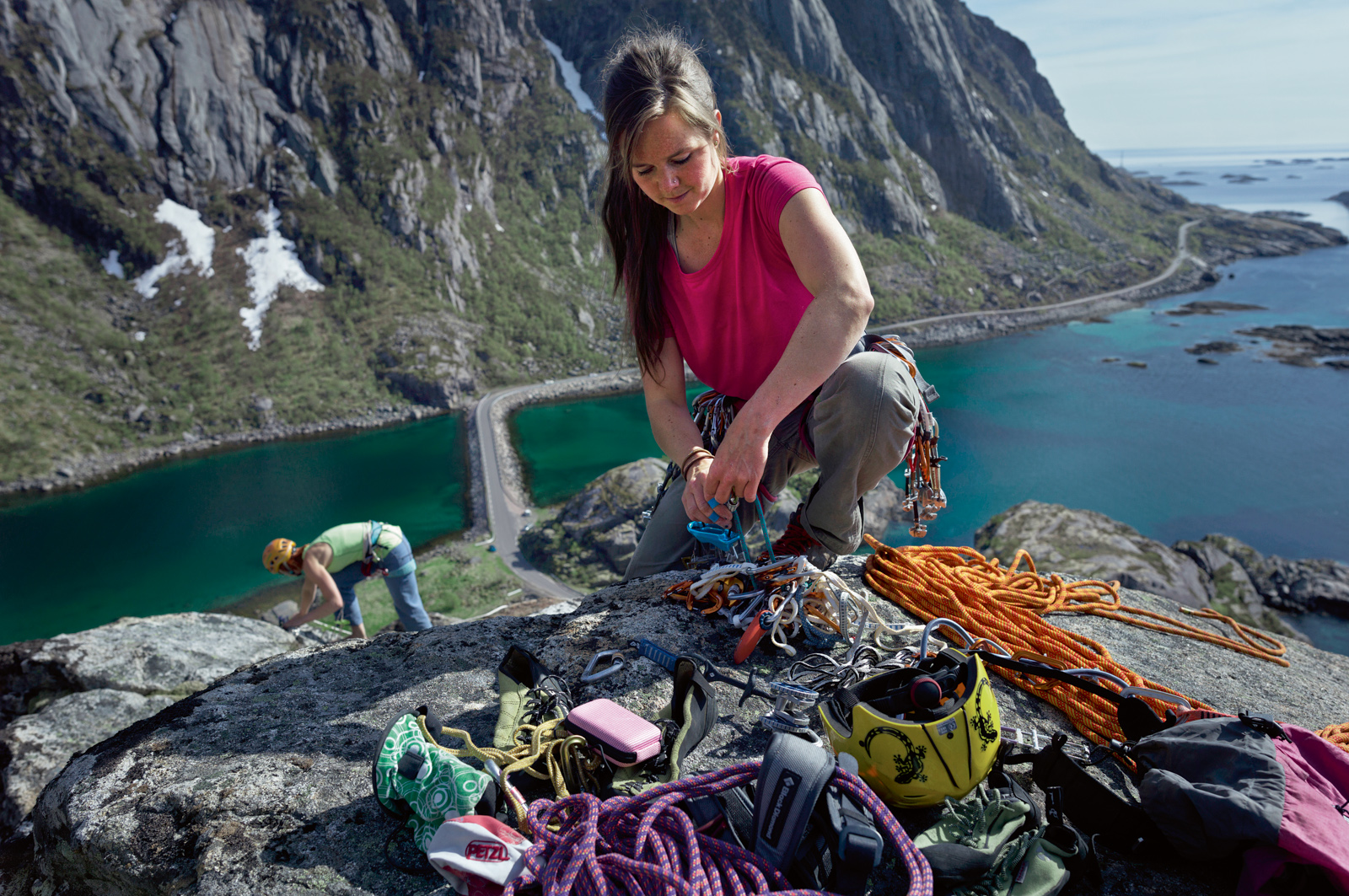 Q : Where should those of us who have not climbed in the Lofotens start?
A : "Kalle (under Vågakallen mountain) is a good place to start when you're a little rusty. To climb a few more pitches, the "Bare blåbær" (Just blueberries) route is a fantastic trip. There are routes of suitable lengths on almost all of the cliffs you see on the way to Henningsvær, and it is just a matter of picking one."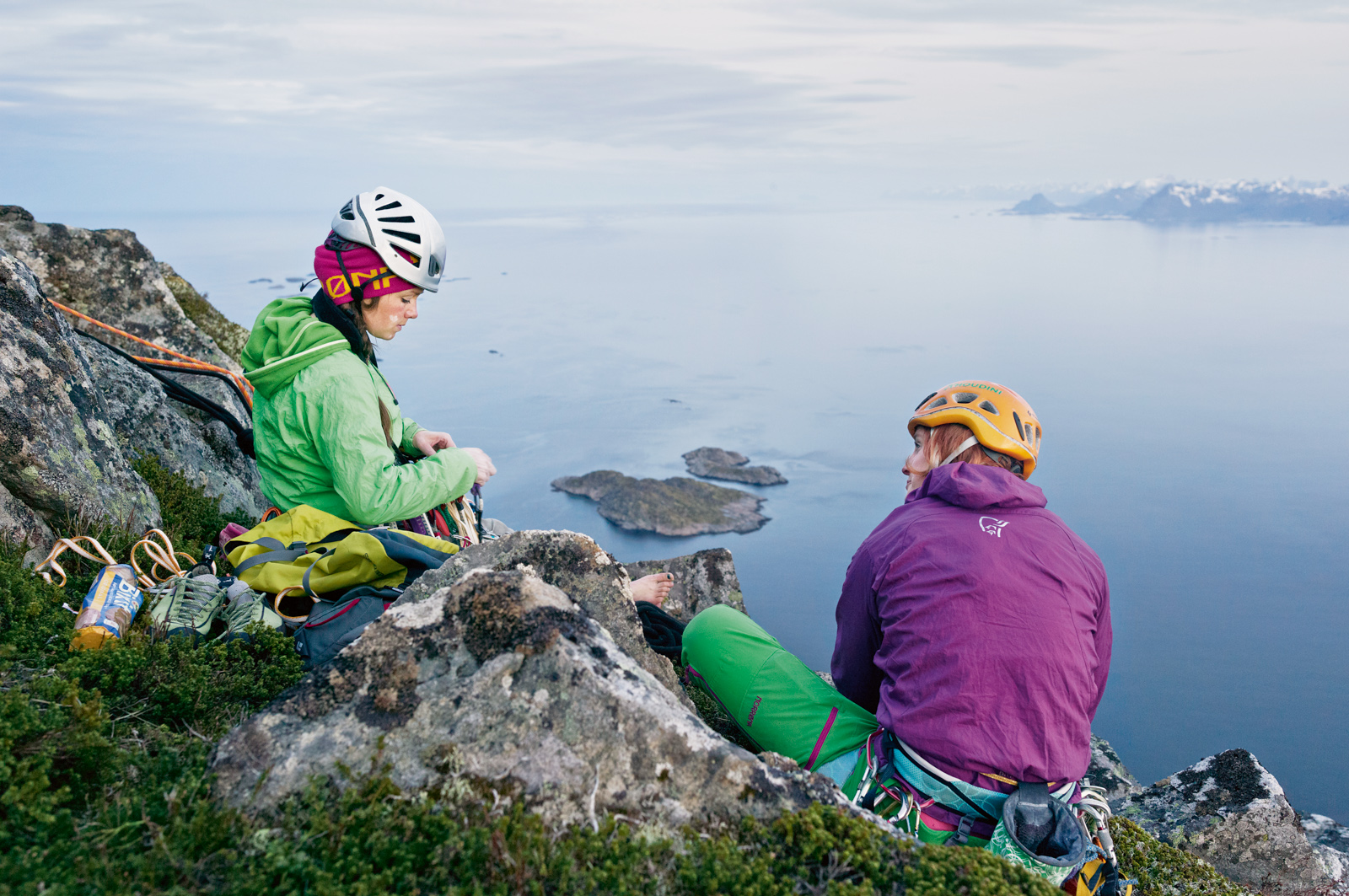 Q : What do you like to do in the Lofotens when you're not climbing?
A : "We haven't been that good at doing other things. I do like to enjoy good food and have a few glasses of wine after a long day. But there are so many options that get dropped because they are a lower priority, such as paddling, hiking from cabin to cabin, diving, fishing, surfing, trekking in the mountains between the (towns of) Svolvær and Narvik, and trying to find new routes.
| Facts | Welcome to the Lofotens, Norway |
| --- | --- |
| Travel | From Oslo to Bodø or Evenes with the airlines SAS or Norwegian. Boat, bus or rental car from there to the Lofotens. You can also fly with the airline Widerøe to Svolvær on the islands. |
| Accomodation | In tents, 'rørbu' cabins, hotels, at the Nordnorsk Klatreskole (North Norway Climbing School) in Henningsvær or at the Lofoten Ski Lodge. Learn more at www.lofoten.info. |
| Climbing areas | There is a great diversity of climbing in the Lofotens, but the best known spots are along the road to Henningsvær. There is a whole row of big and small cliffs offering a whole range for numerous pitches. To get there, drive from Svolvær toward Henningsvær, parking on one of the many spots along the road, depending on which cliff you're heading for. Gandalf Wall and Festvåg Wall are just before the bridge to Henningsvær. |
| Equipment | For climbing, a standard rack is good, preferably with a double set of nuts, a number of long slings, double rope and personal equipment. Tent, sleeping bag and pad, insect repellent, something to collect blueberries in and don't forget a bathing suit. |
| Guides | The North Norway Climbing School (www.nordnorskklatreskole.no) offers classes and guiding on the islands, as does the Northern Alpine Guides (www.alpineguides.no). |
| More info | The Rockfax-book "Lofoten Rock.". |