- I knew at a very early age that I would not thrive following the normal path of today's society. At 18 I decided that I would pursue my dreams of becoming a full-time adventurer even though I had to start from scratch.
The now 23-year-old from Trondheim, Norway quit school to do expeditions for a living, often accompanied by her four dogs. She has her home base in Karasjok where she lives with her four legged friends and her two legged man.
- What drives you?
- To overcome the challenges that mother nature throws at me is a huge motivator to keep me going when it gets tough. I love the outdoors and the peace it gives to both my mind and body. I wouldn't trade it for anything in the world.
Unlike sports like freeride skiing or mountain biking, the life and sport of expeditions has quite a slow pace.
- I'm going miles and miles for weeks – up to months - to reach a distance, a goal or maybe push my ability to survive. I push the limits when it comes to staying outside and endure extreme harsh environments where temperatures can creep down to -50 Celsius, covering huge distances depending on my machinery and with a limited amount of food. My biggest challenge is to stay warm at winter time. I've already got some messed up fingers and toes.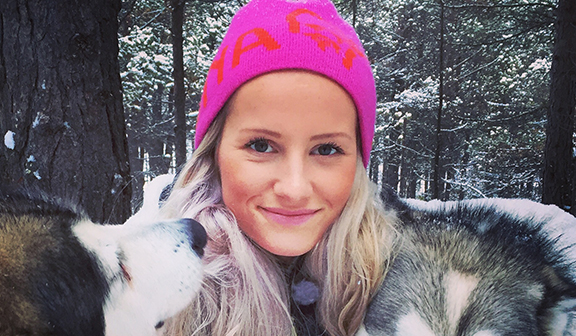 Name: Tonje Blomseth
Sport: Expeditions
Hometown: Karasjok, Norway
Favorite place: Karasjok in Norway, for sure! Home sweet home.
Favorite products: My trollveggen Gore-Tex Pro jacket as well as my svalbard Gore-Tex pants to go with it. I need durable clothing for what I do and Norrøna provides me with that. Also I love my fjørå flex1 Pants for both everyday use at home and in the mountains.