Christian has been skiing since he was a 5 year old toddler and started competing at the age of 12. Now in the magical 20´s he is more driven than ever.
-The sense of freedom, the feeling I get when I achieve something, and being surrounded by positive and good friends is what drives me.
What made you go all in and pursue this as your lifestyle?
-From the very beginning I knew that skiing would be a big part of my life. Life on the road, experience new and exciting places, and the confidence I get when I'm skiing is what made me go all in.
Taking inspiration from riders such as Andreas Håtveit, PK Hunder and Sammy Carlson, Christian is now trying to push the limits of the sport.
-Our sport is getting pushed to new heights all the time. We innovate by experiment with stuff that hasn't been done yet in more technical and creative ways. It's crazy to see how much the sport has developed in the past 10 years.
And where do you see yourself in 10 years?
- I see myself looking back at a crazy career, with good results and memories that will stick with me forever. Hopefully I'm still at the top of my game.
With nature meaning the world to Christian, being out in the element is a daily routine.
- A typical day for me would start with a good breakfast followed by a long day in the slopes with good friends. When I get back from the slopes a usually takes time to hit the gym or do other fun activities.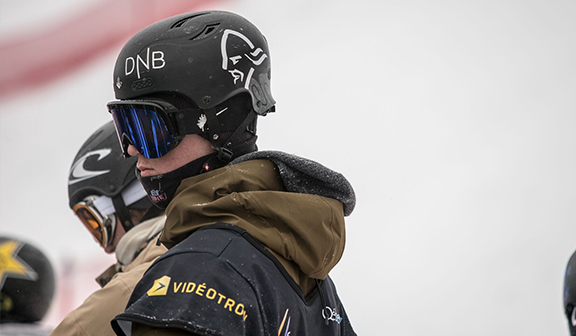 Name: Christian Nummedal
Hometown: Hakadal, Norway
Born: 1995
Sport: Freeskiing
Favorite place: Breckenridge, Colorado.Perfectly shaped park every day and usually a lot of snow.
Favorite products: Favorite products would be without doubt the Tamok collection. Insanely comfy, perfect design and the quality is just on another level.
Follow Christian:
Instagram
facebook